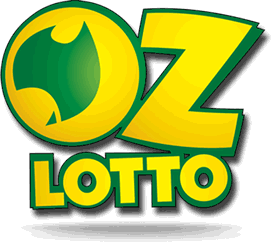 Also called Oz 7 Lotto or the Super 7's Lotto, the Oz Lotto currently holds Australia's record for the largest jackpot win in that country. Two tickets split AUD$106 million (US $109 million) in June of 2009.  International lottery laws do allow you to legally purchase lottery tickets online for games like this one. And do not worry if you have never played a lottery before, mate. One of the tickets that split that big record jackpot win we mentioned above belonged to a young couple who had never before played the lottery!
Introduced in 1994, this Australian lottery favorite sees your odds improved and your risks lowered by joining a syndicate. Your ticket purchases are added to those of other Oz Lotto Syndicate players, giving you many more chances to win without having you spend any more money than you would like. You will need to visit a licensed lottery agent such as the one you see on this page, select your Oz Lotto syndicate numbers, pay for your selection and cross your fingers. There is no traveling to Australia to buy tickets, which allows those of us outside of Australia to also participate. Let's take a look at the exact process you need to follow.
Purchase OZ Lotto Syndicate Tickets At These Licensed Sites
| Site Name | Bonus | Rating | USA Friendly | Visit Site | Review |
| --- | --- | --- | --- | --- | --- |
| | Daily Promotions | | | Visit Site | Review |
How To Play OZLotto Syndicate Games Online
Playing Oz Lotto syndicate online is just like playing in person, but more convenient. You still select seven numbers out of a range from 1 to 45 for each ticket. Each syndicate purchase buys you 9 tickets in a single drawing. Paying for multiple draws at one time means you'll never miss out, and with seven prize categories added to the increased odds of winning by playing in a syndicate, your chances get better still. Each new jackpot starts off at AUD$2 million ($2 million), and no rollover cap means a potentially massive jackpot potential. You may have noticed some links highlighted on this page. Those links take you to a licensed and regulated online lottery dealer who uses local messenger services in Australia to purchase your Oz Lotto syndicate tickets on your behalf. Your name is written on the tickets, the tickets are then scanned, and the images sent to your e-mail address.
Playing Oz Lotto syndicate online is a simple and streamlined process. If you win $600 or less, your winnings are instantly credited to the account you opened to buy tickets, or you can have a check sent to you. In July of 2011 a single winner hit for AUD$20 million ($20 million), but did not realize it! He always played his family's birthday numbers, and erroneously entered a completely different set this one time. When he saw his usual numbers did not win, he almost threw his ticket away! Luckily, he double-checked. When you play the Oz Lotto Syndicate through the links provided on this page, that will never happen, because you receive an email when you win.

Best Lottery Retailer To Purchase OZ Lotto Syndicate Tickets

Being able to buy OZ Lotto Syndicate tickets online not only gives you access to Australia's biggest lottery game no matter where you are, but it also offers you the option of increasing your odds with the syndicate approach, which provides players with increased playing power through a shared ticket group effort. WinTrillions also offers lottery subscriptions should you not be in the sharing mood, but are still in it to win it. Either way WinTrillions delivers a legitimate and reliable online lottery experience. Check out their daily deals for bonuses.
If you prefer not to play Oz Lotto under a syndicate, check out our main page to buy OZ Lotto tickets offering different options as well as winning numbers and results..