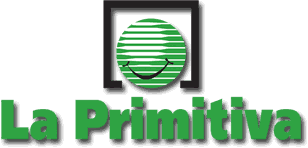 When you buy La Primitiva syndicate tickets online you access Spain's most popular lottery and some very generous lottery odds. Due to the far-reaching power of the Internet, combined with international lottery ticket purchasing laws, you can actually pick La Primitiva syndicate numbers from your PC, laptop, tablet or smartphone without making a trip to Spain. As one of the oldest and longest running lotteries in the world, La Primitiva held its first draw way back on December 10, 1763. Literally translated as "the primitive one," its name comes from its incredibly ancient history. In 2007 a single ticket holder cashed in the largest La Primitiva jackpot ever, totaling €26,200,000 ($32.9 million). Online access has made Spain's ancient lottery available to everyone.
Local messenger services are used in Spain to physically purchase your lottery tickets for you, meaning you don't have to schedule a Spanish vacation for a chance to play their national lottery game. Any computer or smartphone with Internet access allows you to buy LaPrimitiva syndicate tickets online any time night or day. When you pick lotto primitive the syndicate numbers as opposed to playing the traditional way, your ticket purchases are added to those of other syndicate members. This gives you multiple opportunities to win, increasing your odds, while decreasing your risk and without changing the amount of money you would regularly play. Let's take a look at exactly what you have to do to buy La Primitiva syndicate tickets online.
How To Play La Primitiva Syndicate Games Online
Learning how to play La Primitiva syndicate online first means registering with a licensed and regulated online lottery dealer such as those we review. As mentioned above, a licensed lottery dealer will hire a messenger service to purchase your tickets in Spain for you. Your tickets have your name written on them, they are scanned, and the images sent to your e-mail inbox. It's really that easy to buy lottery online. You can access this process from your computer, tablet or smartphone 24/7.
Technically, playing La Primitiva syndicate online will seem familiar if you've ever played a lottery before. You select six numbers from 1 to 49, and if those six numbers match the numbers drawn, you are the next La Primitiva jackpot winner. And since this popular Spanish lottery is drawn twice a week on Thursdays and Saturdays, you have more opportunities to play and win. But the jackpot is not the only prize offered, with five secondary prize categories giving you a total of six different ways to win. Just follow one of the provided links on this page to a licensed online lottery dealer, fund your account with your preferred method of payment, choose your lucky La Primitiva syndicate numbers, and you are officially in. When you learn how to play La Primitiva syndicate online, you combine the powerful syndicate method of lottery playing with some very attractive lottery odds and can play from the privacy and comfort of your favorite PC, any time night or day.
Learn more about how lottery syndicates work here.
Most Reputable Lottery Websites To Buy La Primitiva Syndicate Tickets
| Site Name | Bonus | Rating | USA Friendly | Visit Site | Review |
| --- | --- | --- | --- | --- | --- |
| | Daily Promotions | | | Visit Site | Review |
Most Trusted Lottery Retailer For La Primitiva

La Primitiva is one of Spain's popular lottery games with a substantial jackpot payout. Lottery players can enjoy this game in a unique way when they buy La Primitiva Syndicate tickets. Participating in a syndicate will increase your odds of winning through a shared ticket group effort experience. You share a designated number of tickets with syndicate participants, which dramatically improves your buying power. The Daily Deals at WinTrillions help you get the most bang for your buck with their bonus offers.
Feel free to view our main page to buy La Primitiva lottery tickets if you prefer to play something other than syndicate.