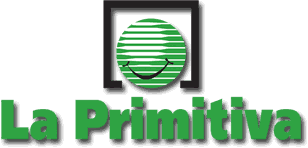 When you buy La Primitiva tickets online you are entering to play in one of the oldest and longest running lotteries in the entire world. Far and away the most popular of all of Spain's lotteries, La Primitiva literally translates as "the primitive one." But do not believe for a minute that when you pick your numbers online that the possible payouts are primitive. The record jackpot awarded occurred in 2007 when a single lucky ticket holder cashed in an incredible €26.2 million ($32.9 million). Incredibly, La Primitiva began in 1763, nearly 250 years ago! But the power of the Internet with its global reach now allows you to by La Primitiva tickets online without leaving home, and gives you the ability to buy online lottery numbers any time night or day, from any computer or smartphone with an Internet connection.
Buying international lottery tickets from your PC also delivers some options that simply are not available when you head down to your local, brick-and-mortar lottery outlet to purchase tickets. Many of the officially licensed online lottery dealers offer discounts on multiple ticket purchases, allow you to purchase a subscription so you can play your same set of lucky numbers every week, and even allow for multiple draws to be purchased at once. These incredible features are only available when you buy La Primitiva tickets online through one of the specially provided links located on this page. Would you like to know exactly what steps you need to play from your cozy couch or relaxing recliner right now? Read on for that exclusive information.
Top Rated Lottery Websites To Buy La Primitiva
How To Play La Primitiva Lottery Online
There are websites which employ messenger services in Spain that literally purchase your tickets for you. They then scan the images of your tickets and send them to your e-mail address. Discovering how to play La Primitiva online means first signing up with one of those online lottery dealers who handles hiring a messenger service for you, notifies you if you win, and even helps you collect your winnings. That is why playing La Primitiva online is an easy, streamlined process. You just access their site using your computer, tablet or smartphone, click one of the links we provide above and register with a licensed online lottery dealer, pay for your tickets and cross your fingers.
Playing La Primitiva online simply requires you to choose six numbers from 1 to 49. If all six of your numbers match the numbers drawn on the date that you played, you are the next La Primitiva jackpot winner! And every jackpot begins at €3 million ($3.7 million), rolling over each time that there is not a jackpot winner. But you can also win one of five other prize categories. If you simply match three, four or five numbers with or without the "Bombo" or bonus number that is drawn, you also win. And to give you twice the opportunity to win a life to alter payday, you can play La Primitiva on Thursday and Saturday every week. That gives you a chance at six different prizes two times a week, one of the reasons playing La Primitiva online is so powerfully convenient. Check out the bit of information below and you can get started right away.
Results And Winning Numbers
We highly recommend visiting the Official El Godo lottery website to view certified results of the La Primitiva lottery draws.  If you fall behind with it for a few days do not fret as you can check historical drawing results as well.
Related Lotteries From Spain