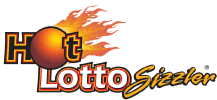 Hot Lotto was previously offered by the same Iowa-based Multi-State Lottery Association (MUSL) that is best known for the USA Powerball lottery game. Hot Lotto was basically the same thing and was offered in 15 different states. Due to declining sales, Hot Lotto was discontinued in 2017, with the final drawing taking place October 28, 2017. On November 12th, Lotto America launched in its place as a multi-state lottery game that has thirteen participating states as of this writing. Lotto America tickets are not available for online purchase at this time.
Where To Buy Hot Lotto Lottery Tickets Online?
Due to the discontinuation of Hot Lotto, there are no tickets to buy. You can play any of the alternative multi-state games listed in this guide. Lotto America, the replacement for Hot Lotto has not yet been integrated into the online lottery offerings currently available. The following lottery sites offer a variety of US and International lottery games to play online.
Is Buying Hot Lotto Tickets Online Legal?
While we are no longer able to buy Hot Lotto tickets online, there are multiple USA lottery games to enjoy as well as a number of International lottery options. As long as the tickets are purchased from a licensed lottery agent, or directly through the lottery agency tasked with online sales, then purchasing lottery tickets online is perfectly legal. In fact, the DOJ's Legal Opinion on the Federal Wire Act solidified the authority of individual states to offer online lottery ticket sales.
How To Play HotLotto Online
Unfortunately, the only way to play Hot Lotto online or offline is to commission an effective time machine. The game was discontinued in the fall of 2017 when sales declined to the point that the game was no longer viable.
Hot Lotto Results And Winning Lottery Numbers
We are sad to say that we will never again report winning number results for the Hot Lotto. We look forward to the time when tickets for the replacement game Lotto America can be purchased online. When this becomes possible, we will certainly include the game in our guide.