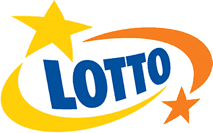 Floridians and visitors to the Sunshine State have a few options for playing the state's lottery games.  There are numerous brick and mortar retail locations available throughout the state for purchasing Florida Lottery tickets, including gas stations, convenience stores and grocery stores. You can also buy Florida Lotto tickets online through an online lottery agent that is essentially a licensed messenger service that purchases tickets on your behalf.
These lottery sites are not associated with the Florida Lotto or the Florida Department of the Lottery in any way, and make their money by providing you with a messenger service that makes playing lottery games more convenient.  These types of services are becoming more popular as individuals seek ways to streamline their daily tasks through online applications.  Some states have already moved their ticket purchasing capabilities to a state based online initiative, however Florida is not one of them.  Messenger services such as the lottery sites you see on this page are the only opportunity for purchasing Florida lottery tickets online at this time.
Our Featured Lottery Retailers To Purchase FL Lottery Tickets Instantly
How To Play FL Online Lottery
The Florida Lotto drawing takes place on Wednesday and Saturday at 11:15 pm.  You can purchase a standard lottery ticket for $1 or you can play the Florida Lottery with XTRA for an additional $1. The XTRA option allows you to multiply your non-jackpot winnings up to five times.  Not all lottery agent services include the XTRA feature in their ticketing options, but you can always play this feature when purchasing tickets at a retail location in person.
To play the game, you simply select six numbers between 1 and 53. You also have the option of using the quick pick function to have your numbers automatically selected for you.  If buying your ticket at a retail location, then you complete one of the ticket purchase forms and deliver it to the cashier for purchase.  If you are purchasing your ticket online, you select your number options through the site's interface and utilize online checkout to finalize your purchase.
Where Can I Buy Florida Lottery Tickets Online?
If you opt to purchase your Florida Lotto ticket online, then you'll need to create an account at one of the lottery sites recommended on this page.  They are each licensed and regulated, and though they are based outside of the United States, they operate domestically here in the US in order to physically purchase tickets on your behalf. Creating an account includes providing personal information about yourself, such as your address, date of birth and phone number.
You will have the option of selecting your own 6 numbers to play or using the site's quick pick feature.  Once your numbers are selected, you can make your purchase through the site's online checkout process. Prior to initiating the checkout process, you will need to fund your account. Account funding options include a variety of payment methods including Visa, MasterCard, American Express, and Bitcoin.  Once your account is funded, the checkout process is similar to what you'll find at most online merchants.
For those of you who want to jump right in, you will find the following form beneficial.  It allows you to pick your numbers (or use the quick pick option) and your ticket quantity/frequency, initiate an account or log in to an existing account.
FAQ's
Are the recommended online lottery sites listed on this page associated with the Florida Department Of The Lottery?
No they are not.  The lottery sites you see listed on this page are independent, international lottery agents that act as a sophisticated messenger service that responds to tickets purchases made online through their website. They send a representative to a Florida Lottery retail location to physically purchase your tickets and then send you verification of the purchase.  If your ticket wins, the lottery agent either places your winnings in your account or provides you with information for claiming your prize in person (which is required for large cash prizes).  If your winnings are added to your account, you can withdraw them at any time.
If it is legal to buy Florida Lotto tickets online, wouldn't the Florida Department of the Lottery already offer this service?
The state of Florida has chosen not to offer lottery ticket purchases online as of yet.  However, there are not any state or federal laws that make it illegal to buy FL lottery tickets online as long as the agent you use is licensed, regulated and is headquartered outside of the United States.  The FL Lottery chooses not to offer tickets online, but this does not make the legitimate purchase of tickets at licensed online lottery agents illegal.
If I buy my lottery ticket online, how do I claim my winnings?
Prizes totaling less than $600 are typically transferred directly into your account.  You can then choose to withdraw the funds or use them to make additional purchases.  For prizes in excess of $600, the rules of the individual lottery dictate the process for claiming the winnings.  The lottery sites we recommend utilize a Winners Support Team to assist you in meeting the requirements of claiming cash prizes resulting from a winning Florida Lottery ticket.  You will be supplied with all necessary documentation so that you can easily claim your winnings according to the designated policies of the Florida Department of the Lottery.  The lottery site's support team takes you through the process step by step.
What are the odds of winning the Florida Lotto jackpot?
The exact odds always depend on how many people play the game for any particular drawing, but here are the general odds that give you a good idea of your chances at winning the Florida Lotto jackpot.
Three Number Match:          1:70.79
Four Number Match:            1:1,415.82
Five Number Match:             1:81,509.50
Six Number Match:               1:22,957,480
Is the Florida Lotto the only state-sponsored Lottery game to play?
No it is not.  Florida participates in several multi-state lottery games, including Florida Powerball and Mega Millions.  You can purchase tickets for Powerball and Mega Millions at any of the retail locations that sell Florida Lottery tickets.  You can also purchase tickets for these multi-state games at any of the licensed lottery sites we recommend. In addition, Florida sponsors the following lottery games: Cash4Life, Lucky Money, Fantasy 5, Pick 5, Pick 4, Pick 3 and Pick 2.  Tickets to these games can only be purchased at retail locations found throughout Florida.  You can find more information about how to play these games and when the drawings take place on the official Florida Lottery website.
Florida Lottery Results And Winning Numbers
The Florida Lottery official website posts the winning numbers to the Florida Lottery on their website within moments of the live draw. We recommend that you visit their site to find out if your ticket ended up a winner.  The Florida Lottery results are posted on the site's homepage.  You can visit their site here: Florida Lottery Official Website.
Related Lotteries From the USA
Buy US Powerball Lottery Tickets | Buy Mega Millions Lottery Tickets | Buy Hot Lotto Tickets
Disclaimer: Neither buyonlinelottery.com nor any of the lottery sites we recommend have any affiliation whatsoever with any of the official state lotteries such as the FL lottery.  If possible, we encourage players to purchase their lottery tickets at an official lottery retailer such as your local convenience store.