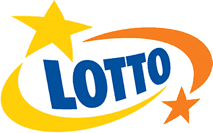 The Florida Powerball Lottery is a multi-state draw game that takes place twice weekly. As with other lottery games, tickets can be purchased at retail locations throughout the state or you can buy Florida Powerball tickets online at a licensed offshore lottery site. Along with Florida, forty-three other US states participate in the Powerball draw game, as well as Washington DC, Puerto Rico and the US Virgin Islands.
Due to its large jackpot accruals, the Powerball Lottery has become one of the most popular draw games that Florida residents participate in.  It is not unusual for the game's jackpot to reach into the hundreds of millions of dollars.  Powerball has produced the largest single ticket lottery prize in American lotto history.  Due to the fact that residents from all across the United States play this game, the jackpot is always huge and the odds are always slim.  The initial jackpot starts out at $40 million and increases with each rollover.
Top Rated Lottery Sites To Buy FL Powerball Tickets Online Instantly
How To Play Florida Powerball Online
The Powerball drawing takes place every Wednesday and Saturday at 10:59, just before the Florida Lotto drawing.  Powerball tickets cost $2 each.  Players can add a Power Play for an additional $1 and multiply non-jackpot winnings up to five times.  When the jackpot is listed at $150 million or less, a multiplier of 10x is allowed.
The Powerball game is a little harder to win than the Florida Lotto game.  To play, select five numbers between 1 and 69.  Next, select a Powerball number between 1 and 26.  There is also the option of using the quick pick function to have the numbers automatically selected for you. The Power Play option must be indicated before you make your purchase.
If you are purchasing your ticket at a retail location, then you take your completed playslip to the cashier for purchase.  If you are buying your Florida Powerball ticket online, you complete your number selection through the site's interface and proceed with online checkout to finalize your purchase.  Players must match all five white balls and the Powerball in order to win the jackpot.  If you match just the five white balls, you still win $1 million.  If you have added the Power Play to your ticket, that amount increases to $2 million.
Where Can I Buy Florida Powerball Tickets Online?
The first step to buying a Florida Powerball ticket online is to create an account at a legitimate lottery site.  We have provided several recommendations for licensed and regulated online lottery agents on this page. These agents can be described as sophisticated messenger services that physically purchase Powerball tickets on your behalf.  Once you have completed your account registration, you can fund your account using one of the several US friendly deposit methods that are available, including Visa, American Express, MasterCard and Bitcoin.
From the Powerball game page, you can use the site's interface to select the numbers you prefer or to use the quick pick feature to have your numbers selected automatically. You determine how many tickets you want to buy and then proceed with the online checkout process.  Your tickets are sent to you electronically so that you can track the status of your results.  If your ticket is a winner, the lottery agent will contact you to discuss how your winnings will be transferred to you.  For your convenience, you will find an instant play form just below this information.  From this form you can select your numbers and ticket options and proceed with your purchase.
Florida Powerball FAQ's
Are the online lottery sites that you recommend on this page partners with the Multi-State Lottery Association?
No they are not.  The individual states, such as Florida, that participate in the Powerball lottery game are members of the MUSL, but the online lottery sites that we mention on this page and their operators are not eligible to be a part of this organization.  In fact, they are not providers of actual lottery games but rather are messenger services that facilitate the opportunity to buy Florida Powerball tickets online through a safe and reputable agent.  They are independent businesses that are licensed, regulated and located overseas. They maintain a distinct presence domestically in the United States in order to be able to physically purchase tickets for US lottery games such as Powerball.
Why doesn't the official Powerball site offer online ticket purchases?
We cannot speak for the members of the MUSL, but as of this writing, they have not elected to offer online ticket purchasing capabilities for the Powerball draw game.  The only way to buy Powerball tickets online at this time is through a licensed offshore lottery agent.
How do I claim my winnings when I buy my FL Powerball ticket online?
The method for claiming your winnings will be determined by the amount of your cash prize.  Prizes of approximately $600 or less are usually transferred directly into your account at the lottery site from which you bought your ticket.  Larger prizes will have specific requirements for claiming them, ranging from the submission of official documentation to claiming your prize in person.  The lottery sites that you see listed on this page offer Winners Support Teams that will make sure you have the required documentation and will walk you through the process step by step.
What are the odds of winning the Powerball jackpot?
As with any game, the exact odds are determined by how many tickets are purchased for any specific Powerball drawing.  Here are the general odds that sum up pretty closely what your chances are for winning.
Powerball Match:                  1:38.32
One white ball + PB:             1:91.98
Two white balls + PB:           1:701.33
Three white balls:                 1: 579.76
Three white balls + PB:        1:14,494.11
Four white balls:                   1:36,525.17
Four white balls + PB:          1:913,129.18
Five white balls:                    1:11,688,053.52
Five white balls + PB:           1:292,201,338
Is the Florida Powerball the only multi-state draw game that Florida participates in?
No it is not.  Florida also participates in the Mega Millions lottery, which is another multi-state draw game.  You can purchase Mega Millions tickets at any of the lottery retail locations in Florida, or you can buy Mega Millions tickets online through one of our recommended online lottery agents.
Florida Powerball Results And Winning Numbers
Once you have followed one of the links on this page to a top lottery website, opened an account, and purchased your lucky Florida Powerball numbers, you need to know where to go for Florida Powerball results. It is our opinion that obtaining results from a certified source is your best option.  Therefore, we have provided a link to the official Florida Lottery website where you will find current and past Florida Powerball results and winning numbers.