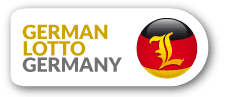 Once you know how to play German Lotto online, and realize how quick and easy it truly is, you will probably kick yourself for not playing before now. In our efforts to deliver a comprehensive resource guide for lottery game enthusiasts, we provide access on this page to links where you can open an account with a licensed and regulated online lottery dealer. We have verified that each lottery agent listed in this guide is legally licensed, holds active compliance certifications, and employs a high-level security profile.
With eight prize categories, playing German Lotto online provides more winning opportunities than many other national or international lotteries. To hit the jackpot and become the next German Lotto multimillionaire, you must match all six of your main numbers and the accompanying Super Number bonus ball. And even if you match only three of the main numbers or more, you still come away a winner. Each new jackpot begins at €1 million with no rollover cap.
If you would like to learn more about additional lottery agents that you can visit to buy German Lotto tickets online, just scroll down a little further where you'll find access to our recommended online lottery retailers. These destinations are legitimately licensed and regulated, and provide reliable options lottery syndicate  subscription.
Top Rated Lottery Websites To Buy German Lotto
How To Play German Lotto
BuyOnlineLottery.com provides access on this page to links where you can open an account with a licensed and regulated online lottery dealer. Once you select a retailer at which to purchase your tickets, you then choose the German National Lotto as the game you want to play, select your lucky numbers, pay for your purchase and cross your fingers. Playing German Lotto online simply requires that you select six numbers from 1 to 49, and an additional bonus number from 1 to 10. You can choose your own numbers or use the Quick Pick selection, and German Lottery winning numbers are drawn twice a week, on Wednesday and Saturday.
We also provide an instant play option for you that is sponsored by WinTrillions. You can select your numbers, how many draws you want to purchase and initiate the checkout process.  If you are not quite ready for this – we suggest you spend some time getting to know the online lottery site brands we feature here by reading the reviews that are available in the table above.
Winning Numbers And Results From German Lotto
Visit the official German Lotto website to find certified results and winning numbers.  Beware of scam sites that attempt to provide results in an effort to convince you to exchange personal data for your winnings.  If you have purchased your tickets online through one of our featured online lottery retailers, then they will also contact you to notify you of any wins.